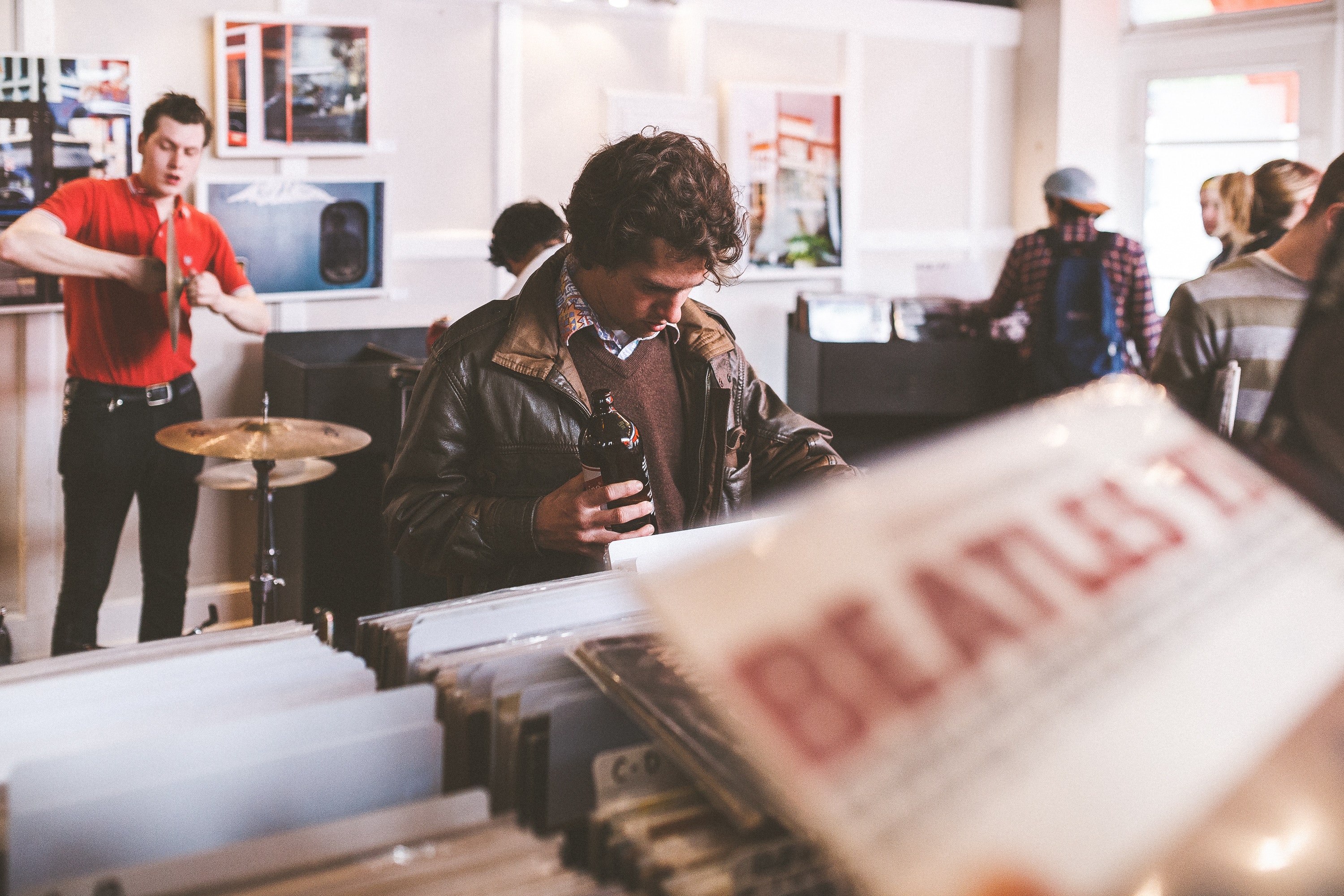 To appear different from your competitors you should BE different from them! To achieve this you have to give personality to your store, to give it a signature feat that can be recognised by all.
Of course, the design of your store is essential. That will be the first thing a visitor will notice entering your shop. The arrangement of your business must be special, as well as the decoration, the colours and materials used, etc.
Perfume is also important. Your store must smell good of course, but I would say it also has to smell you. By that I mean that you have to choose a perfume in alignment with the design, and the atmosphere you want to create. There are companies like Premium scenting (http://www.premiumscenting.com/) specialised in the creation of perfume for stores.
And finally, think of your customers hear.  The music you are playing will instantly orient the perception your customers have of your store. When you choose your background music, you have to imagine how you want your customers to think of your store. You want it to be perceived as a posh and elegant store? Choose jazzy songs. You prefer to be seen as a young and trendy brand? Then, better to go for electronic tracks.
Music genres and styles have the power to create a personality for your store, and to reflect an image in your customers' minds. But it's also a matter of tempo, of rhythm and vibrations that will make your customers feel at ease … or not.
To help you, Soundreef offers different playlists on its webradio, classified by moods, genres, and activities. Click here to try our 15 day free trial webradio service.
We can also supply songs to your in-store radio agency if you are working with one.