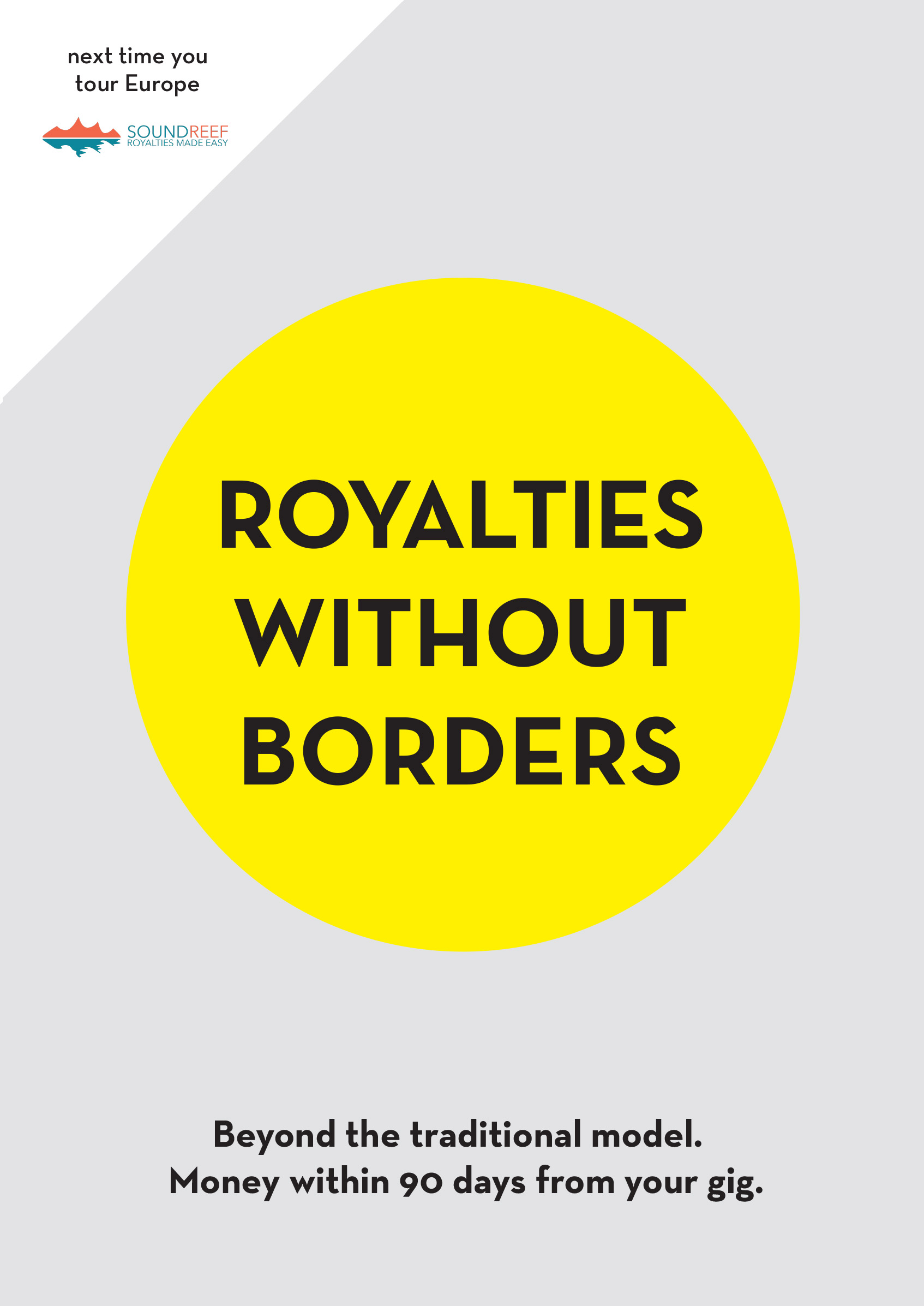 Are you registered with ASCAP, BMI or SESAC and are unhappy with how
royalties are collected when you tour Italy and Europe?
Now there's a new way to collect live event royalties and you'll
get paid within 90 days from your gig with Soundreef.
Soundreef is a collecting society which offers online services and fair
royalties, with guaranteed quick payments to all right holders. Live event
organizers will also save up to 50% on what they'd usually pay their local
collecting society so it's a win-win for all involved.
You'll be able to monitor the royalty collection from your Soundreef
account and seven days after the gig, you'll see the royalties for
every song you played – and we'll pay this to you within 90 days.
Iowa songwriter Christopher the Conquered, registered with ASCAP,
recently used Soundreef Live for his Italian tour and he earned roughly €250 in royalties for 14 live events in small venues.
"I did
get to see the old-school way used in Italy when you don't go through Soundreef
and I have to say the complexity was jaw-dropping." – Christopher said –
"My tour ended on December 21 and I received the majority of my earnings from
the tour on December 22nd! The rest came just three weeks later. All through
Paypal, super convenient."
Vanessa Peters, singer-songwriter
from Texas, is very much of the same opinion as she also used Soundreef's live
royalty collection service: "We toured in Italy from Feb 3 to March 22…. we
were paid sometime in April, so the turnaround time was great!!"
How does Soundreef work?
1)
The registration is free
2)
When selecting the live service for your tour in Italy or Europe
Soundreef will notify ASCAP, BMI or SESAC on your behalf and license the gigs.
The contract is non-exclusive, your rights will
still be 100% yours.
3)
With Soundreef everything is done
online: you'll be able to check the status of the licenses for you events
and the amount of royalties you'll be earning within 7 days from the gig, receiving the payments in 90 days.
4)
The accounting system for licenses is fair and clear, once you add
the setlist to each event we pay according to the songs that are actually
played, as simple as that.
5)
Live event organizers will be able to generate the license online which
substitutes the one they would normally have to get from their local collecting
society for the event and 75% of the
license will go to the right holders of the songs actually played during
the gig.
Sign up now and don't miss out on our new royalty collection system for your next tour in Italy or Europe!

For further information or any type of question related to Soundreef
please contact us: [email protected]