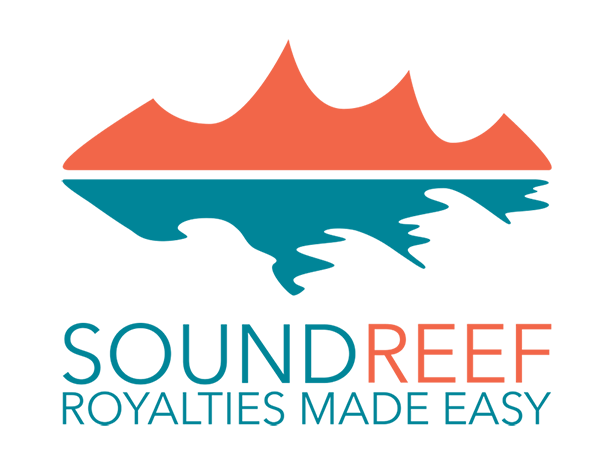 Soundreef is the most progressive and efficient music rights management company in Europe. We provide high quality background music for businesses and we gather and distribute the royalties for using it.

In the past, European businesses who wanted to play background music had to pay various different copyright collection societies (depending on where they were based) in order to play music to their customers and staff, and musicians relied on local collecting societies to pay them royalties for the music. The collecting societies had a monopoly on gathering royalties, and their payments to artists weren't always fair.
Happily, things are changing: Soundreef can now offer both musicians and businesses a more efficient and transparent alternative to the traditional system. When you register your tracks with Soundreef, you can see exactly how much your music has been played, how much you have earned and how much you will be paid.
How did you come up with that?
The company was the brainchild of Davide d'Atri and Francesco Danieli. They had already created Beatpick, and Davide had researched the background extensively as part of a masters degree in Business Economics.
As Davide said, in the Corriere Della Sera Blog: 'Music is creative, young and fresh, but uses the same process it used 50 years ago. We said, why not change it? We then started thinking about how to convert these inefficiencies…
The music business is changing, giving you more ways of earning money from your work. We aim to help musicians take advantage of their right to use multiple ways of distributing their music and collecting royalties on it. We use the latest technology to track the way your songs are played, which means that we can give you more control over how your music is used and offer businesses the best selection of music to match their target market.
So how does it work?
Artists, from solo singer-songwriters to well-known acts represented by labels and publishers, register their music with Soundreef and upload their tracks. Our music supervisors then listen to every track to make sure it meets our quality standards, and that it's suitable for background use. We use both vocal and instrumental tracks, and our most popular playlists are made up of pop rock, lounge and chill-out music, R&B and soul, electronica and ambient music, dance and house, classical music, and jazz. (It's not that we don't love death metal, but supermarkets aren't so keen on it…)
Businesses then play the tracks, and they're used by in-store radio broadcasters. You know this is happening, because every time your track is played, you'll see it when you log in to our site. And that's it – all you have to do is wait to be paid! We pay you royalties twice a year, at the end of each semester.
Great! How do I get started?
Membership is free, and you can sign up online at registration.soundreef.com. You'll need to fill in a form, sign a couple of documents and upload your tracks. If you're already registered with a local collecting society (such as BMI, ASCAP and SESAC), don't worry – you can still work with us, since we only collect royalties for the music that is broadcast via us. However, you must own or control 100% of the publishing (composition) rights and the master (recording) rights for the songs you wish to register.