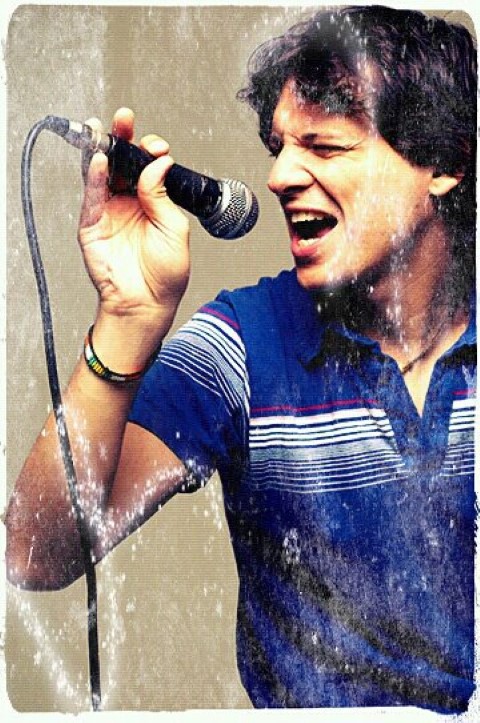 Stefano Maggio works as a composer, producer and singer,
creating music in many different styles for film, TV and other licensing work.
He is also the vocal tutor on the TV talent show Pops Stars in Germany. In Part One, he told Soundreef about how he started out in the music industry, how he gets paid for his music and how got started in music licensing. Today he tells us about how he got the Popstars gig, how TV talent shows have changed
the music scene and artists going it alone.
'I made a talent show, in Germany, a big TV show called Popstars, where I was the vocal coach. I
did an audition and was picked as vocal coach. An Italian vocal coach on a German
TV show! On the one hand I had the opportunity to teach young singers how sing
in the studio and how to be on stage, and on the other hand to meet Rihanna,
Leona Lewis and other big mainstream artists – so it was a big, big
experience.'
'I am the producer of one of these young artists I met at
Popstars, her name is Jennifer Kirchheim, she's a
wonderful singer. We released four singles, they all worked very well on German
radio. Actually we are working on her first album.'
How are shows like that changing things for musicians? Have
they made things different?
'Today, the music industry is very different. Shows like
this have changed how people approach music. I see that many young people are getting
into music thanks to these shows. Otherwise they would not have a passion like
this.'
'The people who see it on the television learn, and so I
find it great.'
So it's a way of teaching more people he actually teaches on
screen?
'I was the vocal coach, so I was the director of voices and
so I had to teach. I had to give something to the young singers. Sometimes when
the work was too technical, it would be boring for TV. I learned to make technical exercises
interesting for a TV audience and helpful for the singers at the same time!'
Does he do a lot of live shows?
'No I don't do live shows, I work in the studio 99% of the
time. I'm a songwriter, I'm a producer, I'm a vocal coach. But I like doing
live shows. I really like it very much, but my main work goes into the studio
stuff.'
Has studio changed since he started?
'No, the studio stuff changes very much! My computer changes
often because I buy new stuff, I buy new instruments, I buy new effects,
etcetera. The studio I use is very small. It's not so big! It's perfect for making
productions today. If I had to do productions like I do today, 15 years ago, I
would have spent – I think – five times the money, to invest in everything, and
my studio would have had to be twice as big.'
'But the studio changes often because when you buy a new
plugin, when you buy a new instrument, for the computer, it changes the way you
work. My microphone, my speakers, my hardware doesn't change that much, but all
the other stuff changes.'
Does that mean that he creates more of a variety of music
than you would have done if you didn't have so much stuff?
'Absolutely yes. 'I produce a variety of music styles,
because I like it but also because of the computer, because I have fast access to,
for example, Brazilian instruments, or ethnic instruments, or electronic
instruments, and if you want to go after creativity and you want to play,
really play – the real word is play – with your music, then it's normal that
you begin to mix styles and produce crossover.'
What advice would he give to people wanting to get into his
line of work?
'This is a question a lot of people ask me and it's really
very difficult because everybody is different. But the most important thing of
all is the passion. If you don't have the passion, you cannot do it.'
'Sometimes I explain
that I'm like an architect. I'm not a world famous artist, but I'm an artist, a
producer, and like somebody goes to an architect and says, "I want a new living
room", to me, companies come and say, "I want a Brazilian track". Or, "I want a
chill-out track." And I do it like the company wants. I'm a professional.'
'So you have to have the passion, you have to learn, you
have to know many styles and you have to have the patience to learn every day.
And it's very different from a live musician.'
In what way is that different?'
'The way of living is totally different. When I was younger,
fifteen or twenty years ago, I did much more live work than today. And it was
like, okay you do your live show in the night, it's great, it's fun, it's
energy, I like it a lot, then you sleep, and the day after you take the tour bus
and you go to the next gig, then it's the same, then you go to the next gig, so
you can do only this for a while, it depends on the success you have. My life
is totally different – I'm just like a normal worker. I bring my kids to
school, and then at nine in the morning I'm in the studio. And nobody thinks
this about a musician.'
So there are different types of musician.
'Absolutely yes. Today more than ever. Because as a musician
you can really make money with licensing and Soundreef and Beatpick and Big Fish and all these services –
it's great! You can be in Africa somewhere with internet connection and you can
licence your music – it's really great. You could not do the same thing ten
years ago.'
What does the future look like?
'I think that if musicians are a little entrepreneurial – if
the musician is a little bit the manager of himself – he is really able to be
independent from everybody. It's clear that the big record companies are dying
and it's clear that the musician alone or the band alone is able to do
everything with the internet, to begin a promotion, to sell records and the
direction is like that.'