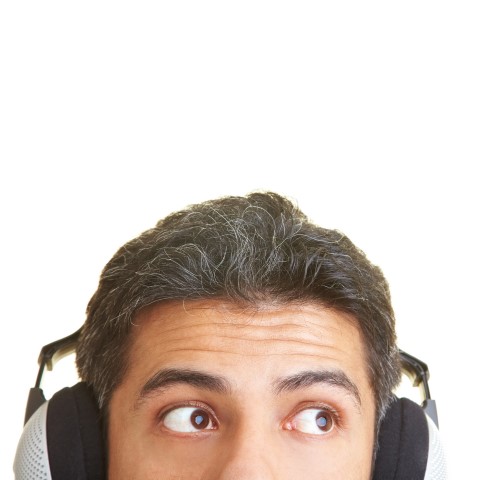 It's what you've
always wanted: a record company offers you a deal, someone says they
can make you a star by managing your band, or someone tells you they
can get you the best gigs in town – or even the best gigs in the
world! But is it too good to be true? Here are some of the questions
you should ask before you sign anything.
Have you been
successful in the past?
Ask them which bands
are signed to their label. Usually this information is on the
company's website. Based on this information, you might want to
look at the bands' social media sites to get a sense of how popular
they are.
Ask them about their
most successful band, and whether their bands get played on the
radio. Have they had any success in placing bands in large venues or
festivals? For example, have any of their bands opened for any
national acts? Have their bands' songs been used on television, in
films and in adverts? If so, can they provide information on recent
placements?
What services do you
provide for the band?
A record deal might
have been what you've dreamed of your whole life, but what does
that actually mean, now that most bands make their money from
touring? Additional questions you might want to ask are:
What type of distribution
services do you provide?

Do you actually perform
recording services for the band?

What kind of marketing support
do you provide for the band?

Do you provide any kind of
booking services?

Do you organize tours for the
band? If so, what kind of tour could be expected and would you pay
for it?

Do you perform band management
services?

Do you attempt to license
bands' songs for television, film and marketing etc?
Why are you
interested in signing/representing our band?
What makes them think
that you'll make a good partnership (and, if we're honest here,
what's in it for them)?
A
bad answer would be: 'We are going to make you the next Justin
Bieber!'
Another
bad answer would be: 'The first thing we are going to do is take your
songs and combine them with some of our bands songs and put them on a
compilation CD. We think it will be big!'
A
good answer would be: 'We listened to every song on your CD, we
watched your videos and we came to your gig last night. We think you
would be a great fit on our label. We love your sound. Your genre is
compatible with the other bands we carry, which can be very helpful
as we book venues and mini-tours. We want to work as a partnership
with you. First, we first need to build your awareness and expand
your fan base in the Northwest through medium and large venues,
teaming you up with some of our more established bands where you
would be their opening act. We have a strong track record of taking
the bands we sign and getting them to the next level. Here is a list
of the bands on our label and their contact details. Check them out.
Lastly, we do need to get you back in the studio in the next 6-9
months.'
What are the terms
of the deal, and how will we work together?
It isn't as exciting
as rocking out in front of a massive crowd or hearing your song on
the radio – but you have to work at understanding the small print
or you might stay in the small venues! Find out what they expect of
you and your band, and what you can expect from them. Ask to see a
copy of the contract before you sign anything, and make sure you take
plenty of time to think about what it says (and ask advice) before
you sign it.
You also need to find
out about more practical, day-to-day matters. For example: Will there
be an A&R rep assigned to the band? Who should you contact at the
company when you have questions? How are music publishing issues
dealt with?
Ask about the
technicalities – who pays for what and what does it mean?
The person who pays for
a recording usually owns the rights to that recording – so if the
record company pays for you to use a recording studio, they own the
recording you produce. Make sure you're clear about who owns these
rights. Ask:
If there is no record label
involved, does the band automatically own the rights to the
recordings?

Are the rights split evenly
between band members?

If someone else was paid to
record the album, does that person have any rights to the
recordings?

What if the third party offers
to record the album for free?

What if a producer is involved?
What happens once
the band has signed the deal?
Make sure you find out
what happens if you agree to work with a person or a company. What
costs, if any, should the band expect to incur once they sign with
the person or company? Once you've signed, what activity can the
band expect to occur in the first 90 days, six months, first year…?
Getting straight
answers
People who are serious
about working with you, and who want the best for you and your music,
won't be vague or elusive when you ask these kind of questions. If
people aren't straight with you about financial and business stuff,
it's a serious red flag.
The music business is
changing, and artists are no longer at the mercy of record labels.
Digital services like Soundreef, which provides music for
stores and pays artists a fair royalty for their work, are helping
artists to make the most of public performance rights. The old collecting society system is changing
– you don't have to sign bad deals anymore!
David
Wells is the manager of Those Willows, an indie band based in
Portland, Oregon. Those Willows, and its former incarnation Sunny
Side Up, have had considerable success licensing their songs with
Soundreef's sister company, Beatpick. They were also the first US
Indie band to sign with Soundreef. Those Willows band site is:
https://www.facebook.com/thosewillowsmusic
and their songs can be heard at
http://www.beatpick.com/artists/ThoseWillows.
What are your
experiences with record deals, management deals and promoters? Have
you ever been ripped off? What do you wish you'd asked at the time?
We'd love to hear about it!