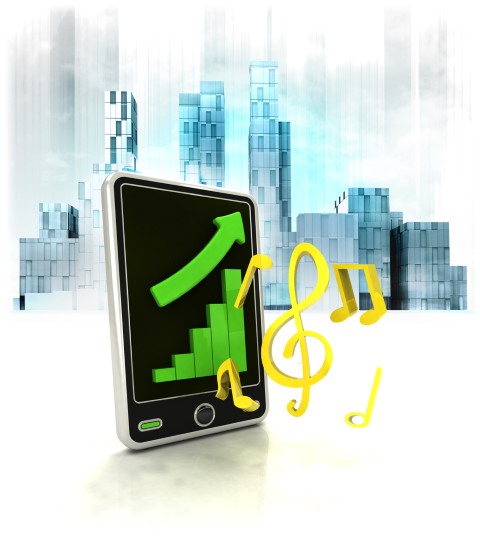 Soundreef continues to
support independent artists in the ways that really make a difference: we get
their music heard, and we make sure they're paid when their music is played.
We're delighted to announce that we've just paid our artists their royalties
for the second semester of 2013 – and it was another big pay out! We can now
bring your results for the whole of 2013.
The artists
Soundreef works directly with independent artists – from
established acts to solo singer-songwriters who are just starting out – paying
them to use their songs as background music in stores. Our top independent band
earned a massive €5550, with 908 bands earning from their music for the first
time in the second semester of 2013.
Music libraries,
record labels and music publishers
Soundreef also pays artists for their work via their
existing music libraries, publishers and record labels. Our highest earning
content provider, publisher or record label took home €289,425 for their songs.
Our highest earning small publisher made €7141.60 despite representing only three
artists. The average earning for content providers, publishers and record
labels was €6298.
Our members earn more
On average, our artists earned €257 each, and their
Soundreef membership is free.
Artists pay for membership of
the Italian collecting society SIAE, but 65% of them do not recoup their fee through royalties.
The UK collecting society PRS collects
for much wider uses of its members music than Soundreef – but 16,000 of PRS's
30,000 members apparently earned less than £100 in 1998-2000,
though these figures are difficult to verify.
The audience
Soundreef now has a database of 170,000 songs, which
means we've added nearly 20,000 songs since our last royalty payment in 2013.
In the six months since that last payment, the audience for our songs has grown
by 100 million, with 145 million people now hearing our artists every month in the
UK, Ireland, Italy, Spain, Sweden, India, France, Czech Republic, Romania and
Greece. An astonishing 98% of Soundreef customers chose to renew their
subscriptions from 2013-2014.